Biography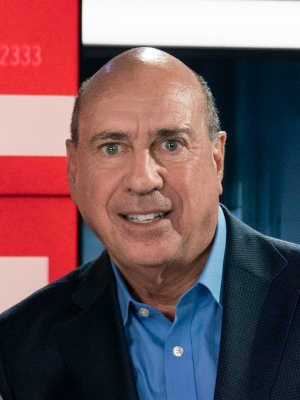 John Terenzio is widely recognized in the media industry as an accomplished television and digital media executive and content creator. In his 30 years of experience, he has developed, created, produced and managed virtually every type of news, sports, and reality programming for linear and digital platforms, and terrestrial networks, including ABC, NBC, and Fox.
Mr. Terenzio is currently the owner and President of TAP INc. which creates and develops content and management strategies for media companies. Its clients regularly include major media entities, such as CBS, Fox, The Cisneros Group of Latin America, McGuire Media of Australia, and CCTV (China Central Television.)
Mr. Terenzio began his career as a journalist, during which time he covered four wars in Latin America and the Middle East, and three U.S. Presidential elections. He served as a senior level producer and executive at both ABC News and NBC News, where he was an Executive Producer of "Special" event coverage and Nightly newscasts. He then transitioned from "news" content to sports and entertainment offerings. Mr. Terenzio was the Executive Producer of the syndicated news magazine, "A Current Affair" during the legendary program's highest rating periods. He was also the Executive Producer of the critically acclaimed Buena Vista news magazine, "The Crusaders." While continuing to provide content creation and consulting services to a variety of clients, Mr. Terenzio served as the Executive Producer of "Judge Joe Brown" for CBS Television Distribution, which was the 2nd highest rated "court" show for 12 consecutive seasons.
When Fox launched a national sports cable channel, Mr. Terenzio became Executive Producer and Executive Vice President, and created more than 50 hours of original weekly sports programming for the new network.
Mr. Terenzio served as the President of Programming and Publishing at Broadband Sports, a digital media company that specialized in sports content for both conventional and digital media platforms. Comprised of various B2B and B2C businesses, Broadband Sports had an aggregated viewership that ranked third in its sector behind ESPN.com and CBS Sportsline.com. Broadband Sports business assets included the exclusive websites for more than 300 superstar athletes, a network of more than 200 sports writers, an e-commerce business, and two television programs.
Mr. Terenzio frequently provides consulting services to major media entities. He has vast experience in the infrastructure workings of media companies. He has managed large staffs of employees and multi-million dollar budgets. He is well versed not only in content creation and applications, but in sales and revenue strategies and tactics. He also has considerable experience in media overseas, particularly in Asia, Latin America, and Australia. He has created and managed foreign based offices, and spent more than three years as the News Corp consultant to CCTV. In so doing, he was instrumental in creating CCTV International, which is China's global channel.
Mr. Terenzio has been widely quoted on subjects related to global media in books, magazines, and newspaper articles, including those written by noted media chroniclers Ken Auletta and Jeffrey Toobin. He has spoken and lectured on media topics at various symposiums and universities. Mr. Terenzio has been a visiting lecturer at Tsinghua University in Beijing, and often lectures at the Los Angeles campus of the Syracuse University Newhouse School of Public Communications.
Mr. Terenzio is a graduate of the Medill School of Journalism at Northwestern University. He lives in Los Angeles with his wife and two children.